Rescue Diver
Learn to prevent and manage problems in the water, and become more confident in your skills as a diver. It's challenging, yet very rewarding.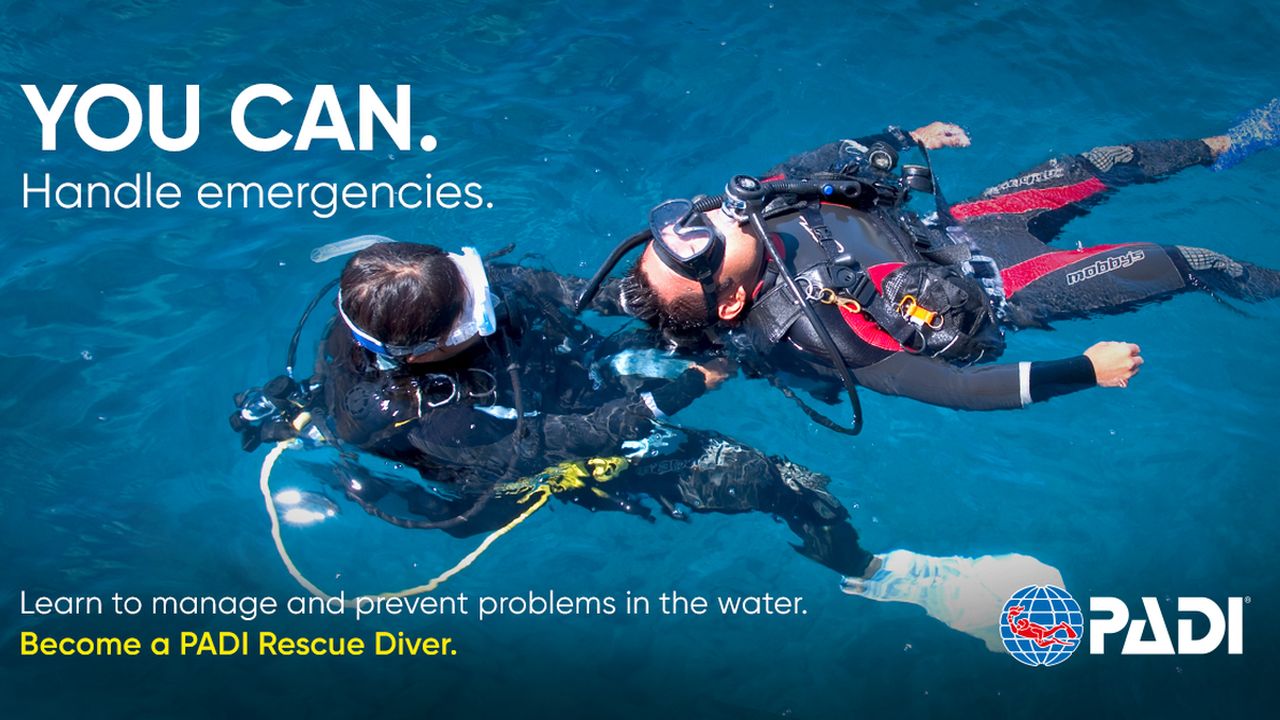 Scuba divers describe the PADI Rescue Diver course as the most challenging, yet most rewarding course they've ever taken. Why? Because you learn to prevent and manage problems in the water, and become more confident in your skills as a diver, knowing that you can help others if needed. During the course, you learn to become a better buddy by practicing problem solving skills until they become second nature. Plus, the course is just fun – it's serious, but still allows for lots of laughter in between the focused learning.
There are many small stress situations that can be dealt with immediately and correctly before the stress starts to panic. But that has to be practiced and played through. Therefore is the RESCUE DIVER program !!! This is the level to which every responsible scuba diver should continue his education.
The PADI Rescue Diver course prepares you to deal with dive emergencies, minor and major, using a variety of techniques. Through knowledge development and rescue exercises, you learn what to look for and how to respond. During rescue scenarios, you put into practice your knowledge and skills.
Topics include:
Self rescue
Recognizing and managing stress in other divers
Emergency management and equipment
Rescuing panicked divers
Rescuing unresponsive divers
Practical diving experience comes first here. Nevertheless, there are intensive theoretical lessons in this important program, so you should be well prepared with the help of the HOMESTUDY KITS: eLearning or book. Because then, despite the serious issue, you can fully enjoy the fun in the water and you'll be a better and more responsible diver after the first few exercises.
Only self-confidence and safety due to proper training will allow you to enjoy relaxing and easy dives around the globe.
You must have a valid evidence of first aid and cardiopulmonary resuscitation. If you do not have one, you can take the PADI EFR Emergency First Response - CPR course with us - here you will find more information.
From 12 years
Duartion 2 - 3 days
€ 499,- incl. rental equipment and certificate
We always make individual appointments, we are there for you seven days a week!